Next PR
Fatemeh and Kourosh were a young but very experienced couple who were already active in the Canadian startup ecosystem. We were very lucky that they decided to select us to prepare and enter the UK market. IPR was a smart startup with a brilliant idea.
We first realized how useful the UK Startup Visa could be for developing the project in the European market. It was September 2020 that the process of writing the business plan of this startup began. Due to the readiness of this startup to enter the market, we advanced this process very quickly. Fortunately, in February 2021, the endorser letter of this project was issued.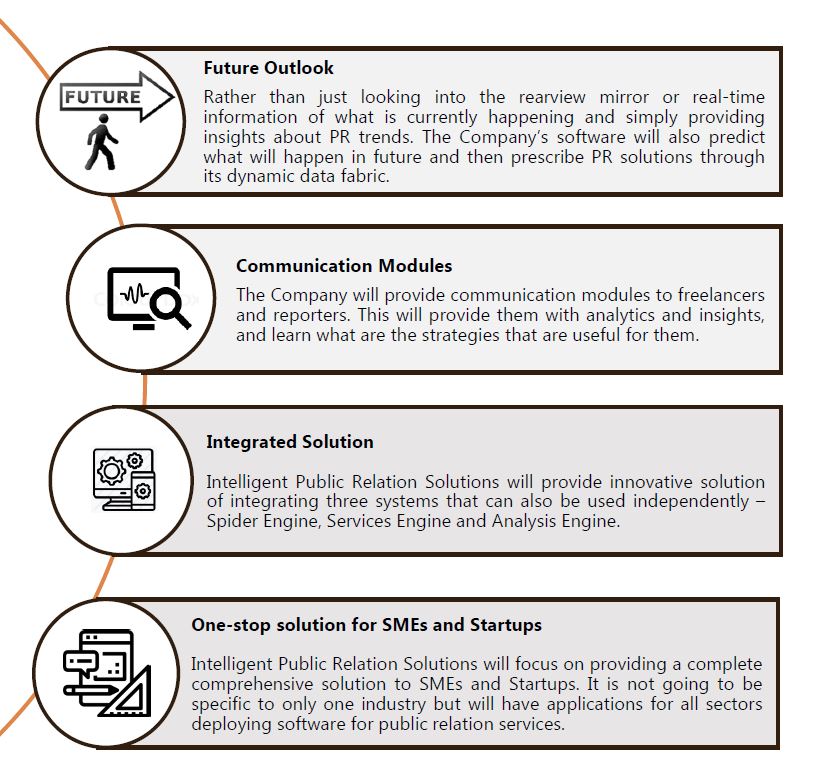 IPR is a web-based software that is designed and launched in the field of social media monitoring with the aim of optimizing the public release of companies, organizations and even personal applicants. An idea with high patentability that has many capabilities to gain market share in the coming decade.
Big strategists now believe that after the role of advertising has diminished with its traditional approach, now it is the turn of PR to be the most important element in the process of corporate market development.
See parts of the IPR business plan.